A SALES AND MARKETING LOVE STORY IN FOUR ACTS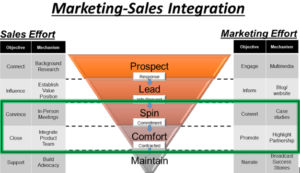 Thank you for dropping in for the third act of our sales and marketing integration saga. This installment focuses on moving the customer through the Spin Phase and enjoying a cup of coffee after you close the deal in the Comfort Phase. We all know of things that we need to solve a problem, but we are not convinced that we need to spend the money immediately (still waiting for the right moment to buy the GI Joe Aircraft Carrier). The central idea behind moving your customers through the Spin and Comfort phases consists of persuading them that not purchasing your solution is more expensive than waiting for better time.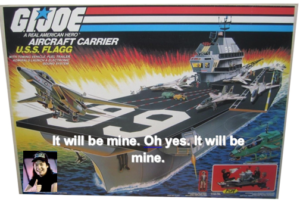 During the Spin Phase, your sales and marketing teams must convince your customers to commit to an actual price. In the words of Armando Christian Pérez, "If the deal is right, then why is your money wrong?" Often, the difference between a good and bad solution is the associated price. Being able to sense actual emotions and reactions to a price is difficult to do through a computer screen, so a face-to-face discussion between your customer and sales team is the preferred option. Sitting across from your customer, your sales team must convince them that spending their money now on something they need is cheaper than waiting. To facilitate this discussion, your marketing team must support their sales pals with case studies from current customers and convert new customers with a narrative that right now is the best time to make a purchase. Existing customers expressing their satisfaction builds momentum and drives new customers to the next phase.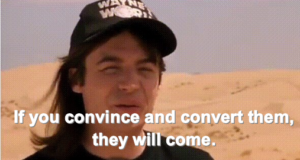 Let's return to your theoretical dealership trying to sell snow tires for luxury vehicles. At this point, potential customers have decided that your dealership's snow tires are worth an in-person visit. They should arrive propelled by a momentum created by your marketing team posting customer testimonials on social media, paid media, and your website. Side note: asking current customers to provide a ten-second video blurb about their experience provides excellent content for such endeavors. It's great that you're telling people you have the best snow tire value in town; it's even better if regular people agree with you. Assuming that your new customers convert to your snow tires' value position, your sales team must now convince them that now is the best time to buy the tires. Are you running a sale that will expire soon? Do you expect longer installation times due to holiday business? Is it worth waiting until taking the kids to school during winter's first blizzard to decide that snow tires are a good idea? The point is that one can approach this problem from multiple angles, and if your team has done a good job prepping the customer, this should not be a tough conversation.
Spin Phase Objective: Your team convinces the customer that there has never been a better moment to buy luxury snow tires than now.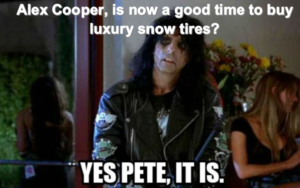 Saying, "Yes, I will buy it," is not the same as saying, "Do you accept Master Card?" Your customer is both converted and convinced; now it's time to finish this thing. During the Comfort Phase, your team must make the customer feel good about giving you their money. They should leave your dealership feeling as if you just handed them the deal of the decade all the while treating them like the most important person in the world. Immediately following the transaction, your sales team connects them with your product integration team who immediately rolls out the red carpet. This fragile moment defines your reputation. Nothing derails a customer's experience like you handing them both cold coffee and a two-hour sentence in a dingy waiting room. Connecting the purchase immediately with elite service is how your sales team closes the deal. At the same time, your marketing team prepares to promote your newest customer's positive experience to drive future sales. Your marketing team must have a plan to document positive customer experiences and leverage them to drive future sales.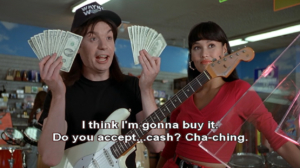 Returning to our snow tires example, the customer just became a proud owner of new snow tires. The customer is then immediately greeted by a service representative who explains the next step in the process, provides a time estimate, and offers to provide transportation to work or home. Your team must strive to keep the customer informed from the moment the vehicle enters the service bay to the customer's departure. This takes time and effort, so consider investing in an automated service who provides text updates (pro tip: Auto Labs is really, really good at doing this). At the same, the marketing team implements their customer feedback process. Perhaps they offer a $10 discount on the next oil change in exchange for a short video testimonial or send an automated text survey at the conclusion of the service (again, Auto Labs is here to make this happen). The point is that marketing needs to prioritize collecting positive feedback to drive future efforts. As previously stated, nothing promotes your dealership like third party feedback. This is logical for people often choose a restaurant based on Yelp or Google reviews so don't miss these opportunities.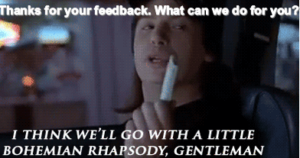 Comfort Phase Objective: The customer believes that they got an amazing deal and is confident that they made the right choice buying your snow tires.
Wrapping things up, customers need to move though the Spin and Comfort phase with "confident momentum. Your marketing team must create the momentum with previous testimonials while your sales team builds customer confidence throughout these phases. Your organization must eliminate any doubt within the customer's mind that tomorrow will bring a better deal and that if they want to solve their problem, now is the time to do so. Two teams working on separate agendas cannot achieve this effect, so you unite your sales and marketing teams with a single focus: give the customer confident momentum to make the decision to buy what you're selling today.
Want to learn how Sophi CX can accelerate your customers' journey to light speed?
Subscribe to our Newsletter
Get tips and tricks to create efficiency and drive revenue for your dealership.