Grow Your Bottom Line
Automatically target customers at the right time with the right message to drive traffic and revenue.
Consolidate Applications
One Platform for Customer Experience, Recall Mining, Marketing, VMPI, Internal Communication, Email, and Telephony.
Drive Efficiency
Artificial Intelligence and Automation drive operational efficiency.
Trusted By Dealers Across The Country
A Partner to Drive Success
We partner with dealers to drive results. To ensure success, we provide dedicated experts that work with your team to develop, launch, and track campaigns. Your expert specializes in data extraction, aggregation, and purification to ensure you're targeting the right customers with the right message.  Track the results of every campaign across every channel to gain actionable insights.  We measure success by attributing revenue as the key performance indicator.
Sophí is the AI-Powered Virtual Assistant for everyone at your dealership. She helps sales staff close more deals, assists service staff to maximize shop capacity, and allows managers to discover valuable customer insights. Sophi manages the routine so you and your staff can handle the critical.
Serve more customers with better service
Driving the Efficiency Frontier
The efficiency frontier represents the natural trade-off between the number of customers you can serve and the quality of service you can provide.  Our AI-powered customer experience platform for auto dealers enables your sales and service departments to serve more customers with a personalized quality experience that drives customer satisfaction, loyalty, and retention.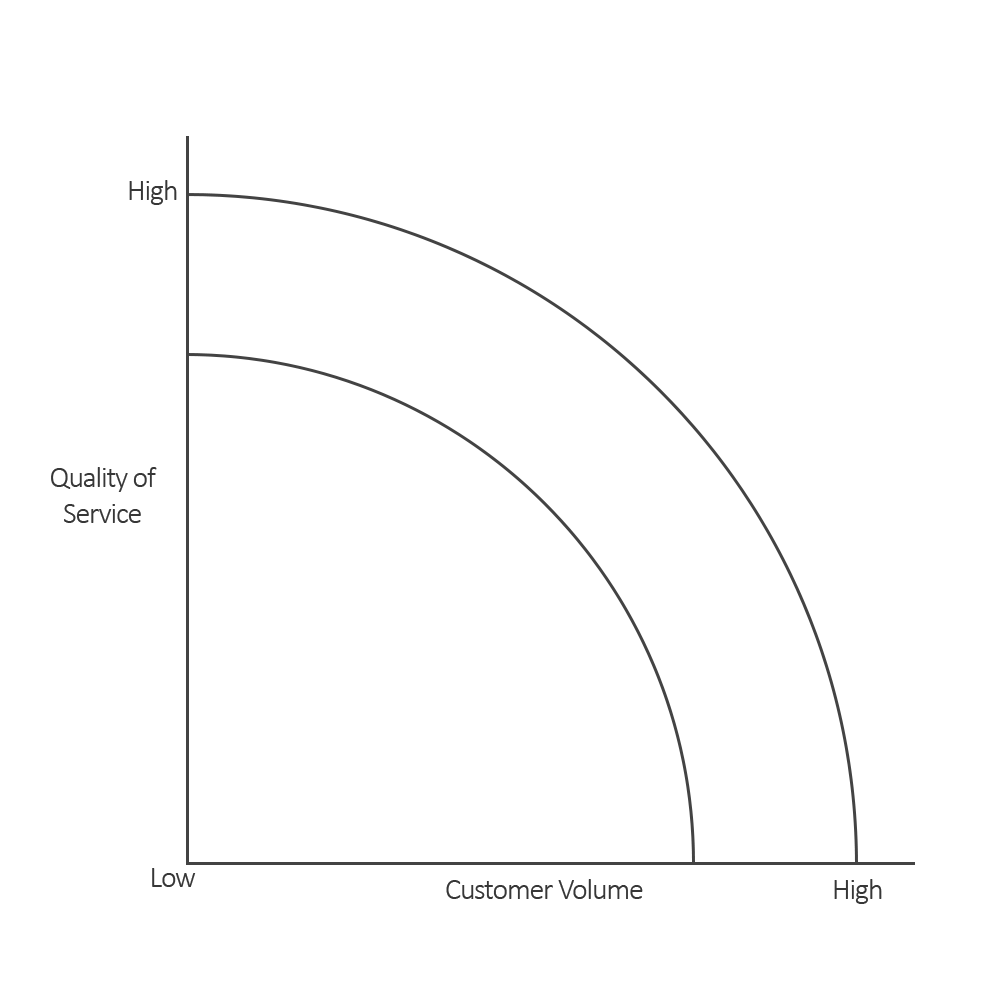 1
High quality of service to few customers
2
High volume of customers with low quality of service
3
You can only be as efficient as any point on the efficiency frontier
4
Auto Labs pushes the boundaries of the efficiency frontier, so you can offer excellent service to more customers
Communicate across all channels
The customer journey for sales and service departments spans across online, mobile, social, and in-person touch-points with the average customer having 24 online and offline engagements before purchasing a vehicle. Changes in customer communication behaviors, expectations, and preferences require dealers to adopt an omni-channel strategy that is dynamic and effective to engage, satisfy, and retain customers. Sophi is this solution and powers your business to compete in today's rapid and fluid business environment. 
Designed to boost customer